ANNOUNCEMENT
By the Organisation E5: ELEFSIS ENOMENON ELEFTHERON ENERGON ELLINON (The Arrival of the Free Active United Hellene Citizens)
Hellenes and Philhellenes far and wide, citizens of the world.
The global and anthropocentric organisation E5 ELEFSIS ENOMENON ELEFTHERON ENERGON ELLINON (The Arrival of the Free Active United Hellene Citizens) calls to all people with open arms in order to unite all brothers and sisters with Justice who reside across the length and breadth of this planet, Gaia-Demeter-Artemis.
E5 was created with one unique aim and purpose and that is to restore and re-establish the Protocols which constitute a true Democracy, as well as the physiology and existence of humans, who have been created with infinite Freedom.
The creation of this organisation is of major importance for humans themselves, who now live and exist within unjust societies which augment and aggregate social inequalities daily, debilitating their lives and existence.
The organisation E5 calls to all Hellenes and Philhellenes of this world to become citizens with an active role in their societies and enter a collective movement with free will for the restoration of Values, Principles and Laws that belong to the humans.
Now is the right time for all of us to enter this organisation which bears the Value  of Freedom, where every human as a true citizen will act for Justice and stand united with their fellow humans, all together becoming one body and mind. This way, all humans as a collective wholeness unit will unite with the Truth of Justice.
OUR FELLOW CITIZENS, OUR BROTHERS AND SISTERS
Remember the knowledge you carry within you, namely Know Thyself.
Take a stand for the Magnificence of your Eudaimonia.
Honour the history of your ancestors who fought with immortal Valour for these universal Values that the organisation E5 stands for.
Restore the Harmony of your society with your active role as a citizen.
Revive the infinite Beauty, the Aesthetics innate within you and project it within your environment.
Give prominence to the Truth of Justice which is you, our fellow human. Disclose this Truth through your voice, and with the light of your mind burn every lie and injustice.
Discover the Abundance that exists within you and around you.
Create your society with Equality.
Defend Justice with just Laws.
Re-establish the Freedom of the collective
with abundant Virtue that stands together with
Logic and rational actions.
These are the 12 Values of a true Democracy that preserve Justice in our societies.
All we ask is for you to join us and together as free united people to create through our active role as citizens.
We invite you to  join us and become one with your brothers and sisters

.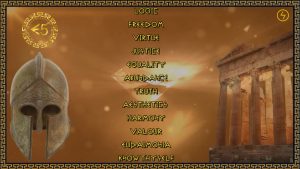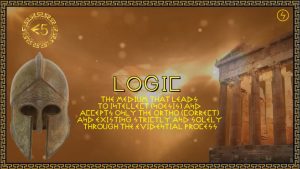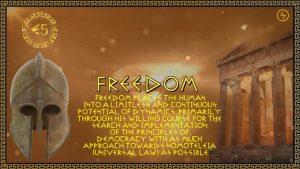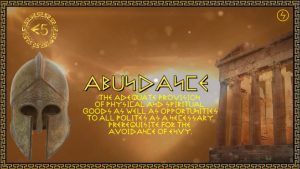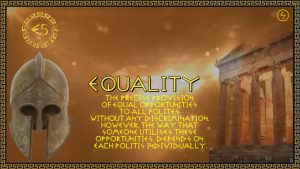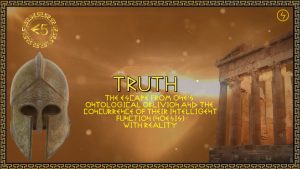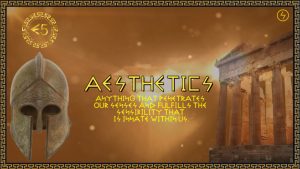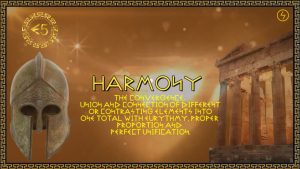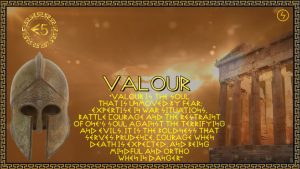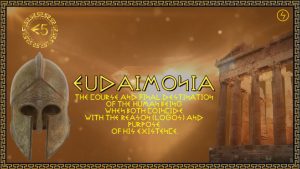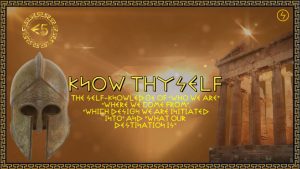 https://www.aitherikigrafi.gr/sacred-ellanian-texts
https://www.aitherikigrafi.gr/ellanian-cosmotheasis